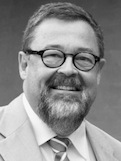 Niels Ahlmann-Ohlsen, Former Member of Parliament
CEO, Founder, and Partner of Strategic Alliance International ApS.
Niels served more than 16 years as a conservative member of the Danish Parliament, where he was a spokesman for foreign affairs, defense and environmental & planning. He was as well the Chairman of the environmental and planning committee and Chairman of the financial committee in the Nordic Council. Niels made several business development projects based on 37 years knowledge in India, and was the founder of Indian-Danish Forum, being the business organization promoting trade and culture links between India and Denmark. Niels is a Former European Director and CEO of three Indian owned IT companies in Germany and Denmark. He has lived in Germany and has a great experience in the German market including 9 years as an advisor for Daimler Chrysler Aerospace in Ulm (Airbus Defense & Space EADS Deutschland). He Introduced and coordinated the business development of the world's largest Civil Warning System in Denmark. Niels is today a senior advisor to FBL Management in Høruphav in addition to his position as CEO of Strategic Alliance International.